About Legacy Alliance
Legacy Alliance specializes in executive coaching, teambuilding and organizational change initiatives. We enable current and potential leaders to be strategic in their leadership. With a Legacy coach, leaders build stronger relationships, set and accomplish compelling visions, discover how to leverage their strengths and blind spots, and effectively lead their teams.
For Executives
We provide executive leadership coaching, executive transition coaching, executive assessment, team development and alignment sessions, and culture change solutions.
For HR and OD
We partner with internal HR resources to create and deliver ongoing organizational internal coaching programs, 360 coaching initiatives, and team development and alignment sessions. We empower qualified internal consultants in the organization to develop every level of leadership in a cost effective manner.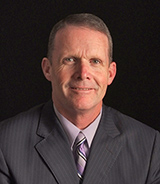 Company Bios
David Angus
Dave has consulted to leaders and organizations in the areas of leadership, team and organization development for more than 20 years. He is a highly sought after facilitator and consultant and is extremely effective at identifying and resolving personal and organizational barriers to high performance and group effectiveness.
Dave offers a broad range of experience in Healthcare, Professional Services, Engineering Organizations, Financial Services, Family Owned Corporations, Manufacturing, Internationals Organizations, Energy Companies, Country Club Management, Academics, and other related industries. During the course of his career, Dave has collaborated and worked closely with many of today's business and leadership thought leaders including Warren Bennis, Peter Senge, Peter Koestenbaum, Terry Deal, Timothy Gallwey, Rosabeth Moss Kanter and R. Wayne Boss and others.
Specializes in working with C-Suite Executives, Physician Leaders and Physician Practices
Over 20 years of Successful Executive Coaching and Leadership Development Experience
Has facilitated hundreds of highly productive team building sessions
Master of Science in Organization Development from Pepperdine University
Bachelor of Arts in Organizational Communication from Brigham Young University